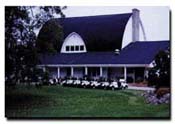 e-Player Benefits Include
• Registered to win a 2015 Membership
• Notified of available online tee times
• Holiday promotions
• Discounts on pro shop merchandise
• Updated course conditions
• $1 OFF large range balls
• Food and drink specials
• Receive discounts on golf throughout the season via email.
• e-Players must show their e-Player card for discounts and benefits.


- - - - - - - - - - - - - - - - - - - - - - - -
e-Player Card

ENTER TO WIN A 2015 MEMBERSHIP


For your chance to win a 2015 Membership and become an e-Player please complete the registration form below. In addition, become a Fan on Facebook and or Follow us on Twitter to increase your chances of winning. Present your printed confirmation to the pro shop anytime during the season for your 2015 e-Player Card. Please forward this offer to family, friends, co-workers and neighbors who enjoy the game of golf as much as you. Upon arrival dont forget to check in on Foursquare for loyalty and mayoral specials throughout the season.